As many of our customers know XLHost now provides on-site 24x7 support for it's full portfolio of dedicated servers, VPS, and cloud services. Our overnight support technicians wanted me to remind you that they are here to serve You into the wee hours of the morning by showing You the things that they work on when they are not providing you with exceptional technical support.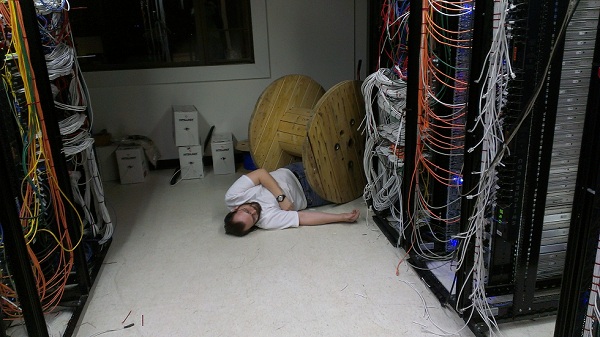 No technicians were (seriously) harmed in the taking of this photograph.
Please feel free to keep these guys busy!
-Drew