It is a beautiful spring day at the XLHost campus in Columbus, OH so I will admit that I was looking for an excuse to get outside and enjoy it. One of the big questions we get from customers is what really goes into hosting dedicated servers? In this series of articles we will try to help you understand how XLHost takes a lowly pile of servers and turns it into a dedicated server service with a brief look (inside and out) at the XLHost datacenter in Columbus, OH.
| | | |
| --- | --- | --- |
| Servers | To | Dedicated Servers |
| | | |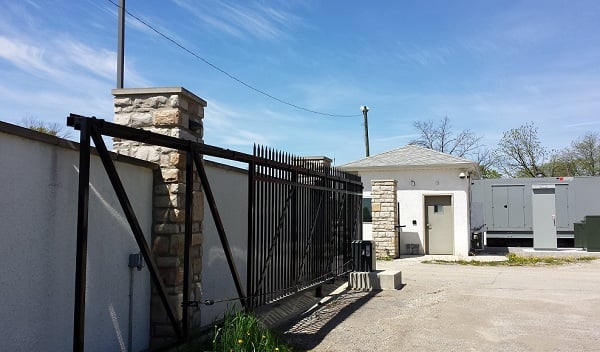 (The main gate, guard shack, concrete/steel security wall, yet another diesel generator, and would you look at that sky?)
Today we are looking at the amazing job that our facilities team does keeping the lights on (literally). In a future article we will explore the XLHost network and show off some of the high end technology XLHost uses to deliver your content to your users with amazing performance and industry leading reliability.
Facilities
At XLHost, the term facilities describes the physical structure of the datacenters as well as the power and environmental systems. Basically everything you need to physically host a dedicated server is covered by our facilities team. We have invested millions of dollars into our datacenters since we began offering dedicated hosting way back in 2000.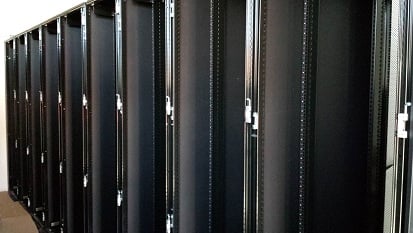 Of course the foundation of any dedicated hosting service is going to be lots and lots of racks. XLHost does not disappoint in this area!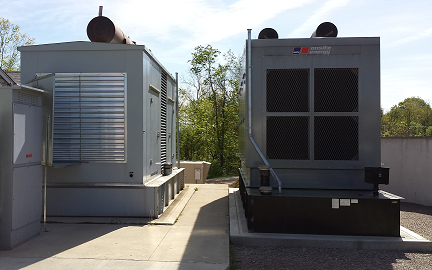 Two megawatt diesel generators (because N+1 is a lot more fun!)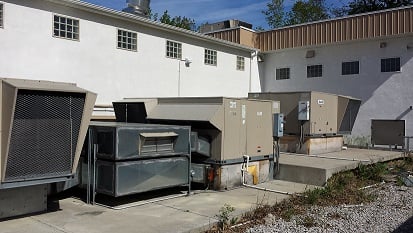 It takes a whole lot of cold air to keep thousands of dedicated servers happy. (Don't miss the AC hiding on the roof in the background)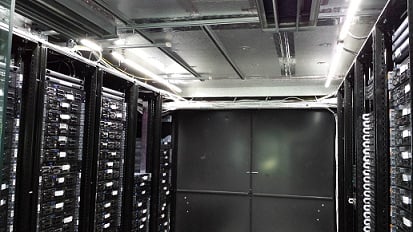 Cold Aisle containment (keeps the hot side hot and the cold side cold)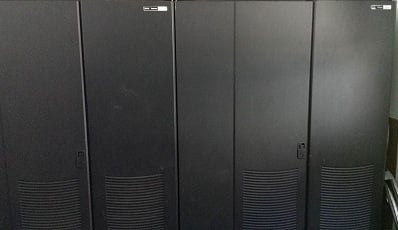 One small part of our amazing room full of batteries (impossible to do it justice in a photo!)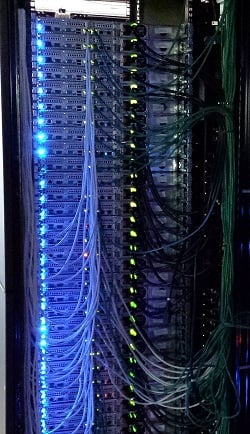 The finished product
By now we hope that you can see that a lot more than a server goes into the dedicated server service that XLHost offers. XLHost provides the best value in dedicated hosting and we do it while maintaing world class facilities with a stellar 13 year track record of reliability and quality.
Please let us know if you have any questions about our amazing facilities!
-Drew